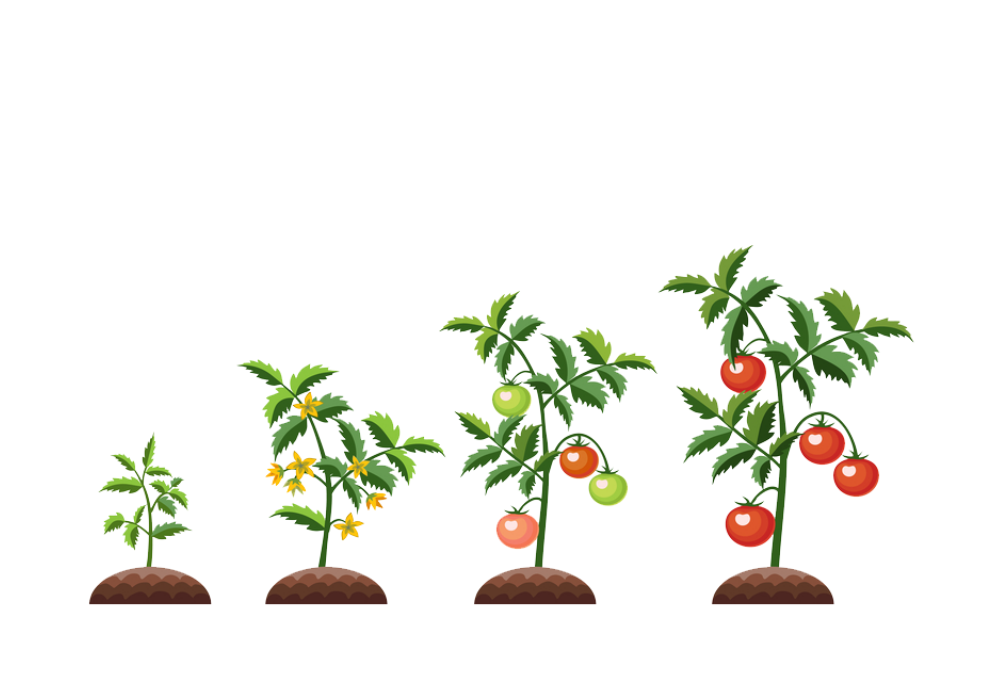 Not sure how to start growing your own plants?
Your first time growing may feel difficult. But growing your own plants can actually be very easy if you know and understand how a plant works. So if you've got questions like:
✔ What are the best circumstances for growing?
✔ How much nutrients does a plant need?
✔ Should I grow indoor or outdoor?
We are Plagron
A leading nutrient brand with over 30 years of experience in producing high-quality substrates, fertilisers and additives for healthy plant growth. Our goal is to help growers achieve legendary results. And yes, everyone can grow legendary. Even if it's your first time. We'll be gentle.
To help you get to where you want to be, our team of Grow Experts bundled their hottest tips and best tricks in our Starter guide.
So if you're looking for:
A complete step-by-step growing guide.
The perfect amount of nutrients for the entire cultivation cycle.
Useful tools to make growing plants as easy as possible.
Trusted and proven methods to ensure a succesful grow.
Or just everything you need to grow strong, healthy plants in a single pack.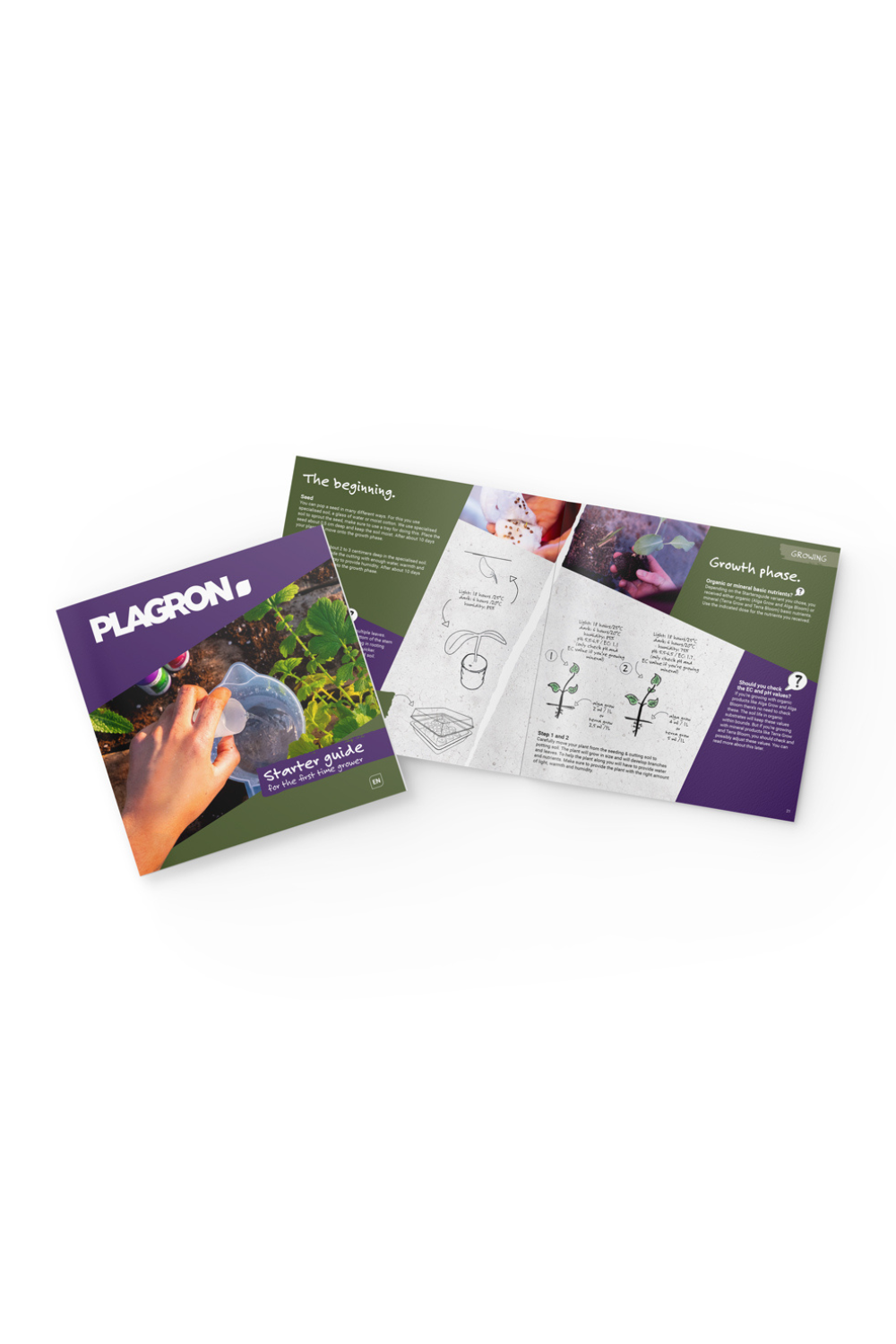 Look no further than our Starter guide
Our Starter guide is the perfect resource for all beginning growers. This 32-page hardcover book covers all the basics. It includes detailed illustrations to ensure that you have all the information you need for a succesful grow.
But it doesn't just cover the basics. Because once you've got a clear understanding of those, you'll want to learn about more advanced topics too. And this book covers them all: from the germination phase all the way up to your first harvest. It also tells you how to deal with all common plant deficiencies.
With our Starter guide in hand, you'll have everything you need to grow strong, healthy plants and achieve legendary results.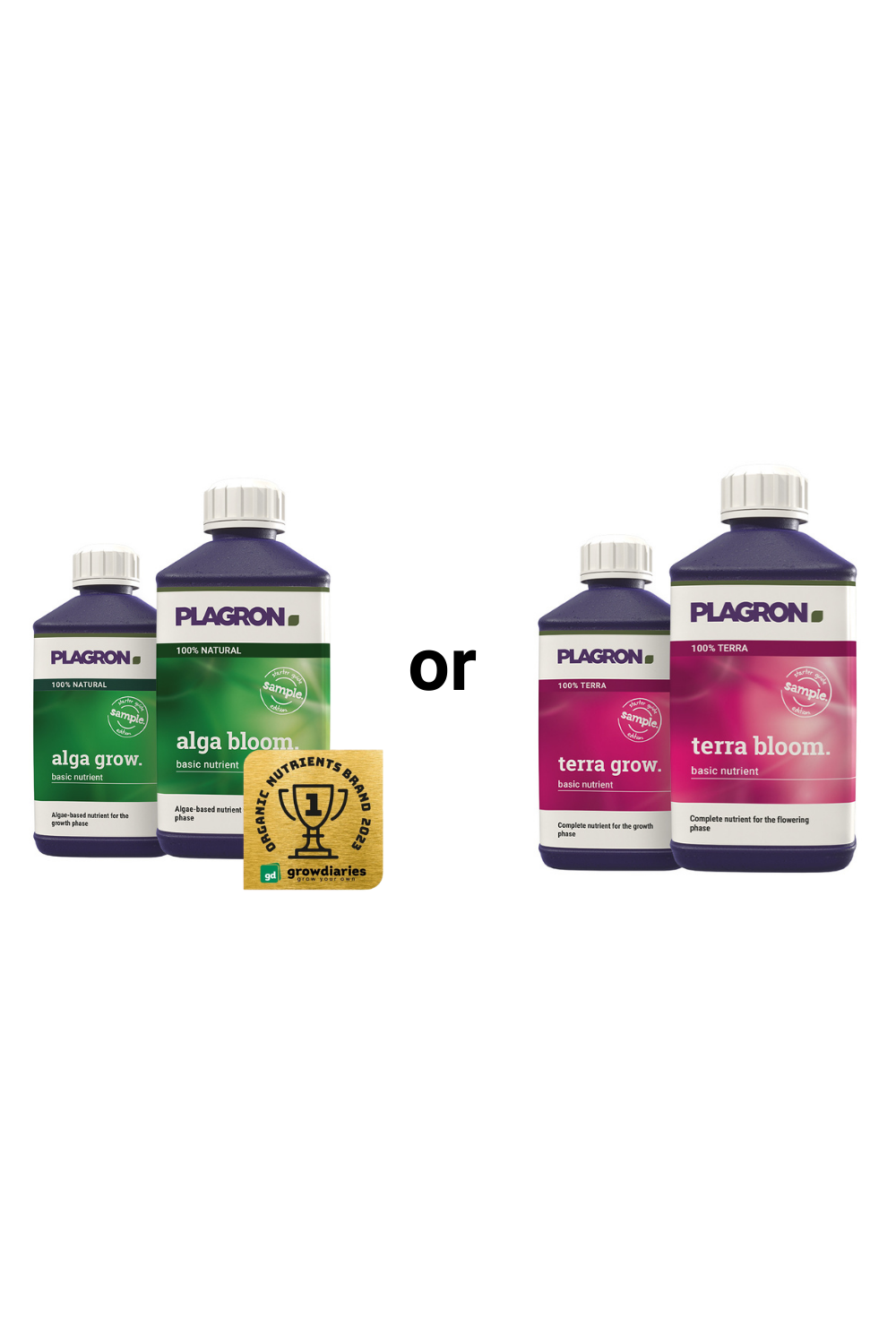 Includes nutrients
That's right. Our Starter guide is not just a super useful reference tool. It also comes with plant nutrients. You can choose between the organic and mineral variants. Not sure which one you want? Let's take a quick look at their advantages.
Want the best tasting crops and the simplest grow? Then organic is the right choice for you. The Alga Grow and Alga Bloom nutrients in this pack are beginner-friendly and require no EC or pH monitoring.
If you're all about fast growth and big yields, you should pick mineral. Its Terra Grow and Terra Bloom mineral nutrients have quick and noticeable effects on your plants, but are a bit more labour-intensive.
Plagron Starter guide
250 ml Grow nutrients €8,60
500 ml Bloom nutrients €12,75
Step-by-step hardcover grow guide €24,95
Plagron Pen €1,-
Measuring cup €3,-
Total value: €50 | You pay only €14,95!
Over 2.300 other growers can't be wrong
Excellent sample with guide ★★★★★

Nice products to try out, enough to see what it does to the plant. The guide is also very usefull!

 

- NatureLover

Great guide for starters ★★★★☆

Nice design, clearly written text and a handy reference guide for when I'm in doubt about temperatures and humidity.

 

- Brian

Great complete grow kit! ★★★★★

Having a lot of fun with the kit! My plants are growing like crazy! Really great!

 

- Jay
Order your Starter guide now!
Regular price

Sale price

€14,95 EUR

Unit price

per

Regular price

Sale price

€14,95 EUR

Unit price

per
Frequently asked questions
I'm a first time grower. Which nutrients should I use?

No matter which version you choose, our Starter guide always includes easy to use nutrients. Both the organic and mineral nutrients are ideal for starting growers.

But...if you're looking for the simplest grow, we recommend Alga Grow and Bloom. These algae-based nutrients are converted by micobiological soil life. Thanks to this, you don't need to monitor EC or pH.

This is not the case for Terra Grow and Terra Bloom, making these nutrients a bit more challenging to use. But the potential rewards are greater too, with faster results and bigger yields right around the corner.
What is the difference between organic and mineral nutrients?

The source of plant nutrients can be either organic or mineral. An organic source is of plant-, animal or even geological origin, while a mineral source is usually man-made. As a rule of thumb an organic fertiliser gets you the best taste, while a mineral fertiliser leads to greater yields.

Organic nutrients are friendly for plants, people and animals. They need to be broken down by bacteria and other soil life before the plant can take them up with its roots. Organic nutrients get you the best tasting end products.

The big advantage of mineral nutrients is that they can be taken up by the plant immediately after watering. No digestion by soil life or enzymes necessary! This is why they get you results fast. With mineral nutrients, your plant will grow quickly and get you a nice fat yield.
Why can I only order one Starter guide?

It's all in the name: our Starter guide is meant for starting growers. And since you can only start once, you can only order once too. The guide is the same for both variants, so you'd have a duplicate anyway. If you want to try the other type of nutrients as well, you can find them in a sales point near you with our Shoplocator.